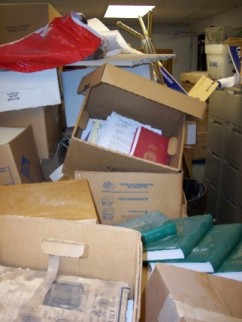 Carlton County, Minnesota
This County is part of
The MNGenWeb And The USGenWeb Project


Vital Records and Resources


If there is a 'Ancestry' notation, the files are 'Pay-Per-View'
Everything else is on Family Search
"Born in Carlton County" is the search parameter used to
create all of the Indexed data below





Birth Records can be found on FS or Ancestry


Minnesota Birth Index, 1935 > 2002
Minnesota Births & Christenings:1840 > 1980



Marriage Records & More
Idaho Church Marriages, 1864-1976
Iowa Marriages, 1809-1992
Indiana Marriages, 1811 > 2007
Kansas Marriages, 1811 > 1935
Michigan Marriages
Montana, County Marriages, 1865-1950
Pennsylvania County Marriages: 1845>1963 [Anc]
Pennsylvania County Marriages: 1709>1950
Washington Marriages: 1854 > 2013
Wisconsin, County Marriages, 1836-1911


Death Records & More
Born in Carlton County, Died Elsewhere
Arizona Coroner Records, 1881 > 1971
SF [CA] Coroner Records, 1824 > 1997
Illinois, Cook County Deaths, 1878-1994
Born in Carlton Co, died in IL
Illinois Deaths and Stillbirths, 1916-1947
Born in Carlton Co., MN, Died in IL
Nevada Death Certificates, 1911 > 1965
Obituaries & More


NEW>>> Obituaries from NewsBank


For the 5 Mn Counties I host:
Blue Earth ~ Carlton ~ Dakota ~ Hennepin ~ St Louis
1986 > 2020
Contact Martha for Obit



1980 > 2014 ~ Obits 2015 & 2016


Family Search: Genealogy Bank




Note: Some of the Obits from GB can be found in other databases

.


Arizona, Payson, Obituaries, 1948-2008


Obituaries and Death Notices: Carlton Co., MN - GB 1900>1993
United States, Obituaries, American Historical Society of Germans from Russia, 1899-2012
Idaho, South East Counties, Obituaries

There are a lot of vital records for Carlton County
on Family Search.
However, there are even more if you use my 'creative searching' technique.

Lookups:


I will do Vital Record Lookups in Digital Historical NewsPapers
for vital data.
Include Name. Location and Time Frame
Martha

Social Security Applications:


Born in Carlton County, MN
1940 > 2000 Index [Files on Ancestry]

Vital Data can be found in a wide variety of documents:
Baseball Questionaires, Draft Registrations, Employment Applications, Passenger Lists, PassPort Applications,
Mortality Schedules, to name a few


See the chart on the "Odds Page"

"The Fine Print"
Carlton County Coordinator: Martha A Crosley Graham
State Coordinator: Tim Stowell
Assistant State Coordinator: Karen De Groote

For information about adopting a Minnesota County, please contact Tim
All materials, images, sounds and data contained herein are not to be copied or downloaded for purposes of duplication, distribution or publishing without the express written permission of the Carlton County Coordinator. All data will stay with the MNGenWeb Project when and if the Coordinator resigns: Future contributions or donations will be returned to the Submitter upon request. Although believed to be correct as presented, any corrections, changes or additions or invalid links should be brought to the attention of the Webmaster.
All Rights Reserved
Contact the webmaster

Online Continuosly Since 1996
Site Updated: 8 June 2021